Update 10 for Vision brings an extensive collection of new features and improvements to the software such as custom boundaries, improved heat mapping, and custom fields to store dates.
When will Update 10 arrive?
Update 10 will be released on Monday, 10th September 2018. Vision will be taken offline at 8 PM (BST) and should take no longer than 30 minutes. API and FYN downtime will be kept to an absolute minimum but you may experience a period of 2-3 minutes where they appear offline. We'll notify all users when services are back online.
What's changing?
Custom area boundaries
Available to all subscriptions with Feature Pack 2 and above.
Our most exciting new feature in Update 10 is the ability to create areas by drawing custom boundaries. You can create virtually any shape you want using the polygon drawing tool and we'll calculate the demographics within the area you draw. Editing a custom area at a later date is just as easy, and just like standard area layers, you can build up a hierarchy of layers from a custom area layer to create regions.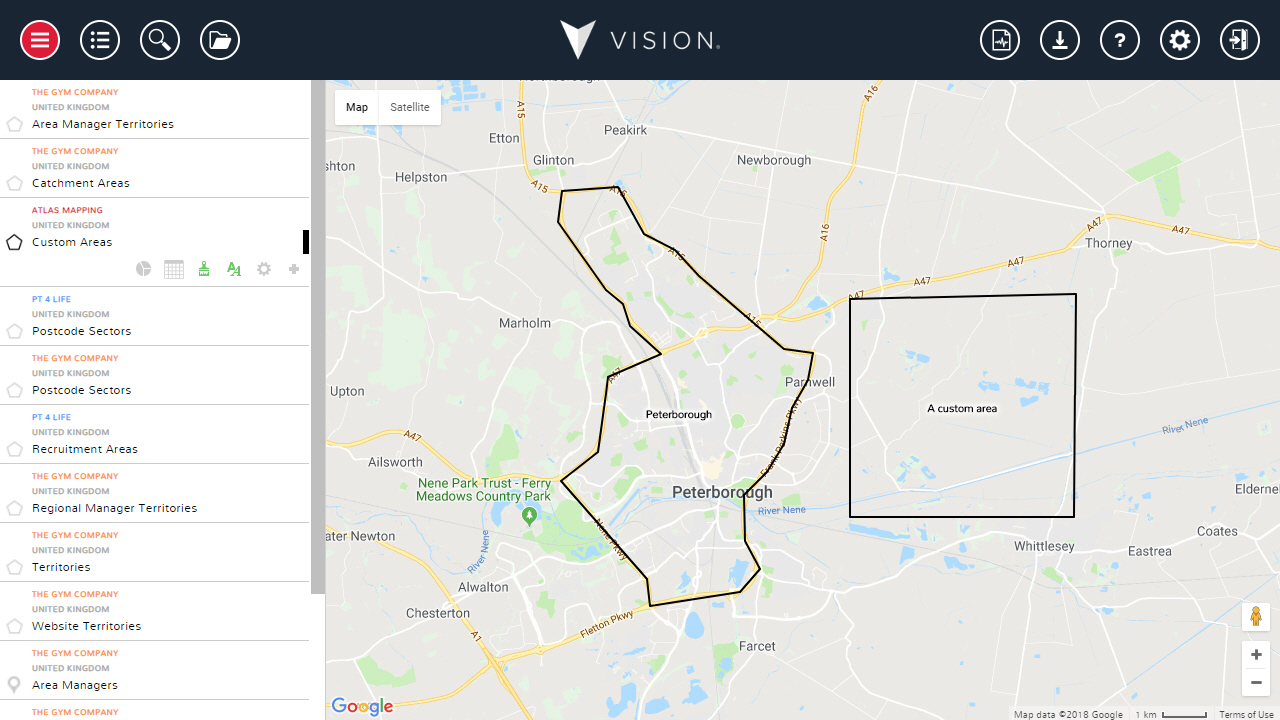 Improved heat mapping
Available to all subscriptions.
We've drastically improved heat mapping by changing how we create the "pots" that areas are assigned to and improving the colour palette we use.
Instead of creating 10 pots, we now create 15 by default. We've chosen this from extensive testing of dozens of different demographics. As the user, if you don't like the default, you can select any number of pots from 5 to 20.
The colour palette has been improved to better-highlight cold and hot spots of opportunity by going from dark blue to dark red with white in between. Quite simply, the visualisation now better matches the term 'heat mapping' with darker blue representing very cold spots and dark red the very hot spots.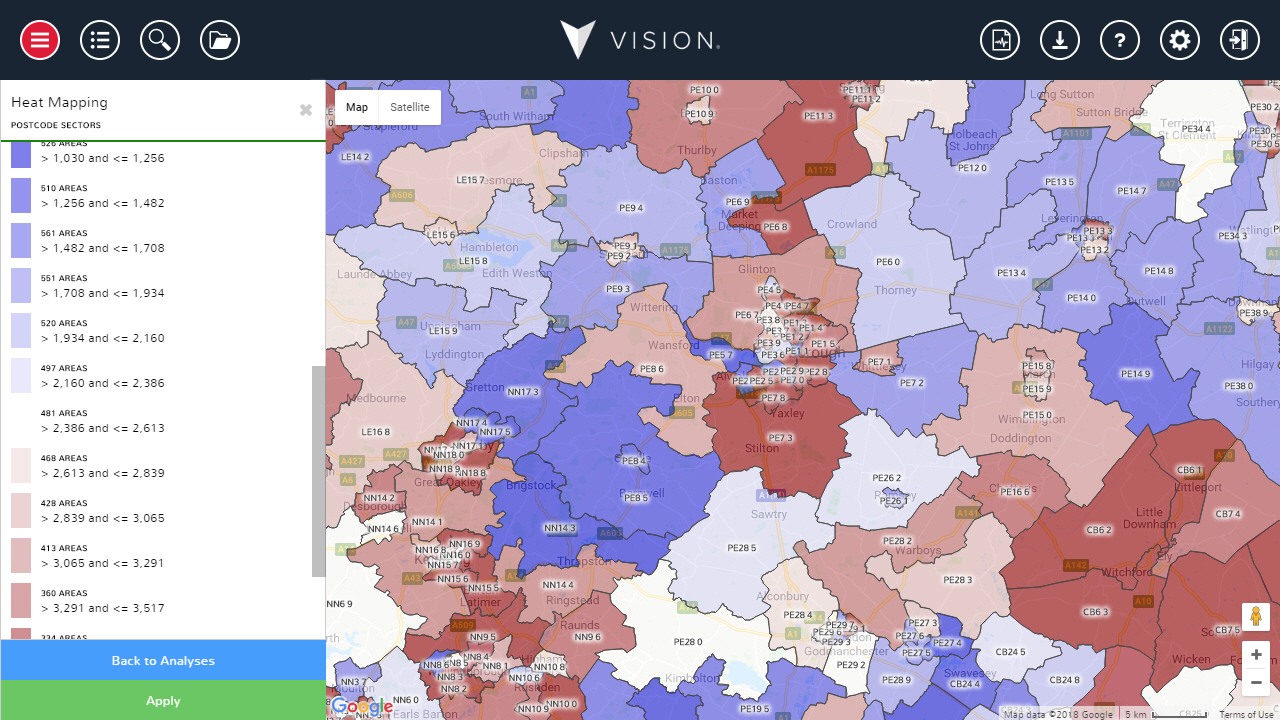 A new custom field type for dates
We've added the ability to create custom fields that now store dates.
For users with Feature Pack 2 and above, you'll also be able to filter the data within these fields to create a more tailored view of your business.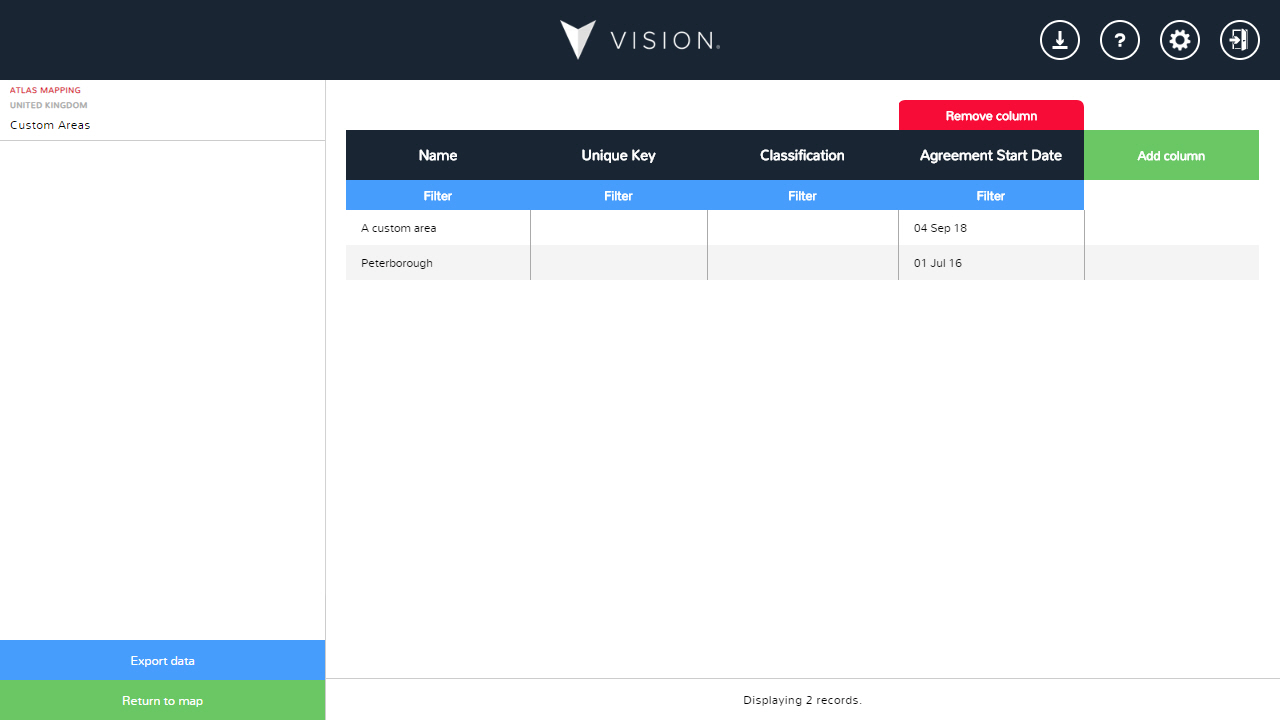 Other improvements / fixes
We've also made the following smaller changes:
We've fixed a bug which prevented exporting from table view or demographics in the Edge browser.
What's planned for Update 11?
For Update 11, we're beginning to work towards allowing our users to import their own data, rather than relying on us to do it for them. There's a lot of work to do, including implementing a worldwide geocoding system, but there will be more information in due course.