Prerequisites
You must have created and activated your account.
You must have a current subscription.
You need access to at least one location layer.
You need editing permissions.
Required time: Up to 10 minutes.
Let's learn how to create a new location in Vision. Start by making sure your location layer is turned on. Your screen should look like this.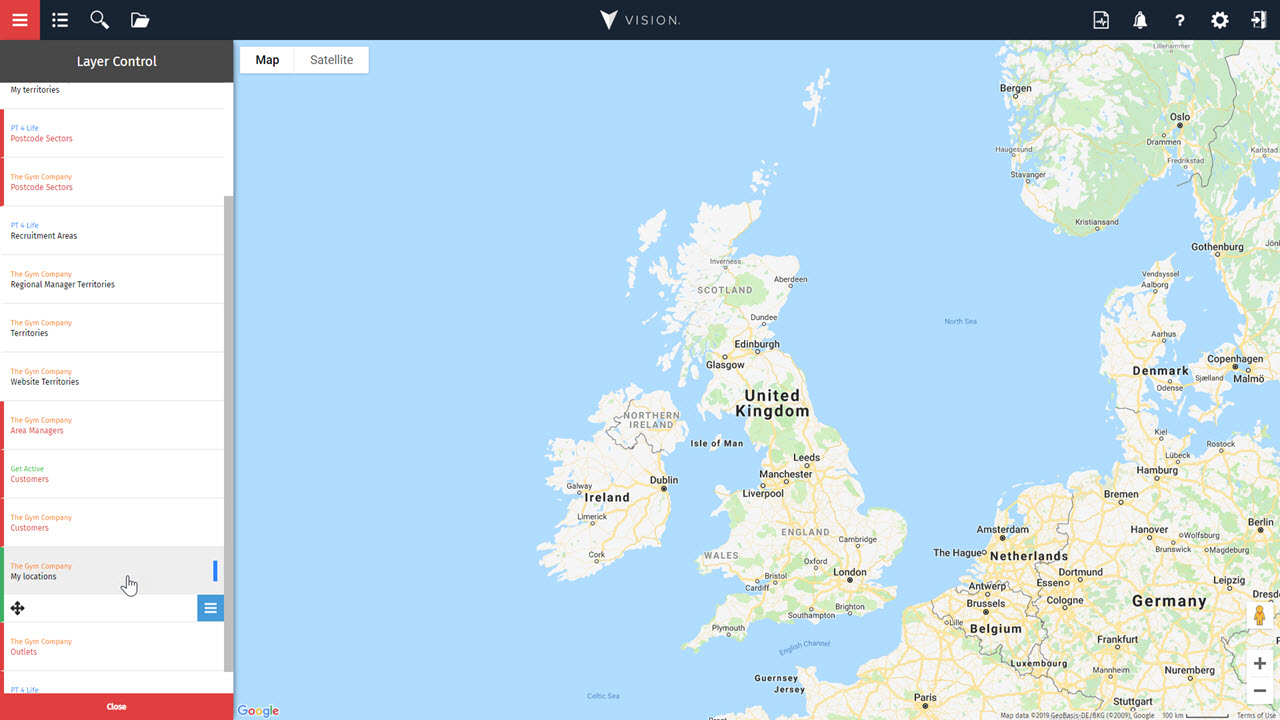 Next, click the layer's blue action menu button, and in the action menu, click the 'Create new location' button as shown here.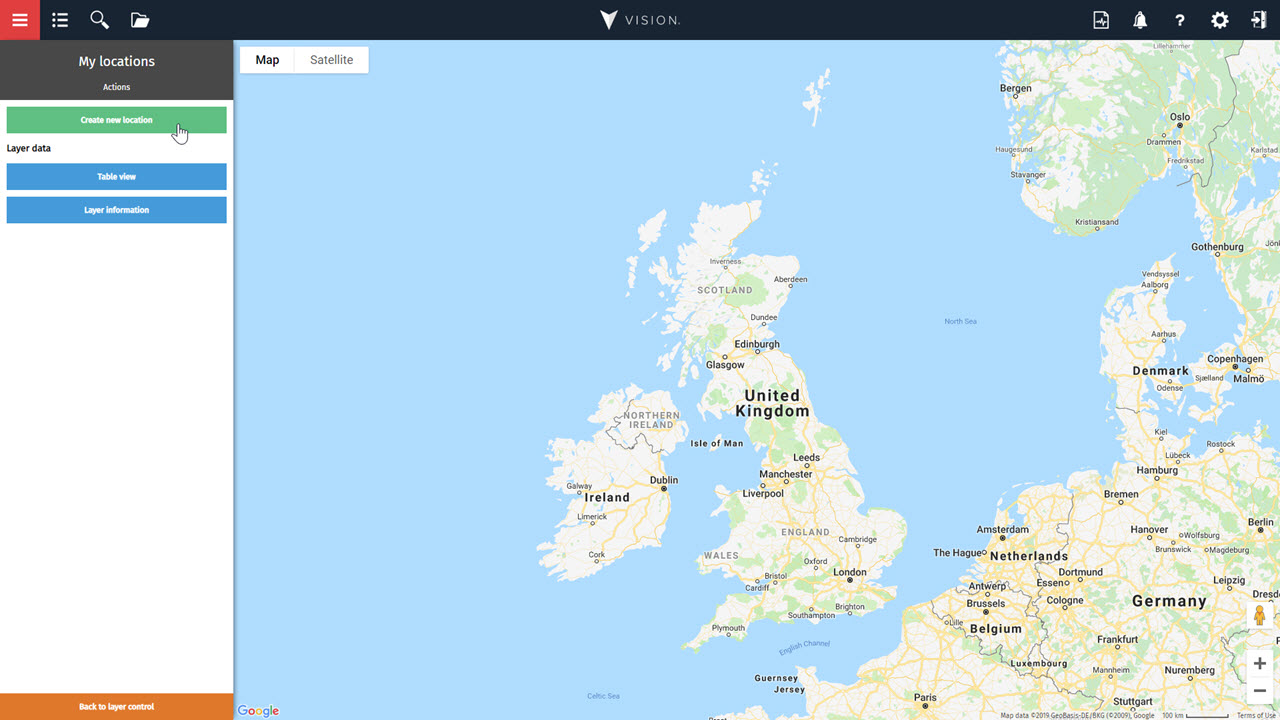 Doing this will open the search feature within Vision which is specially configured to help you quickly position the new location.
In the top of the search window, enter an address and press the 'Enter/Return' key on your keyboard to retrieve a list of potential results (we've used our office Postcode).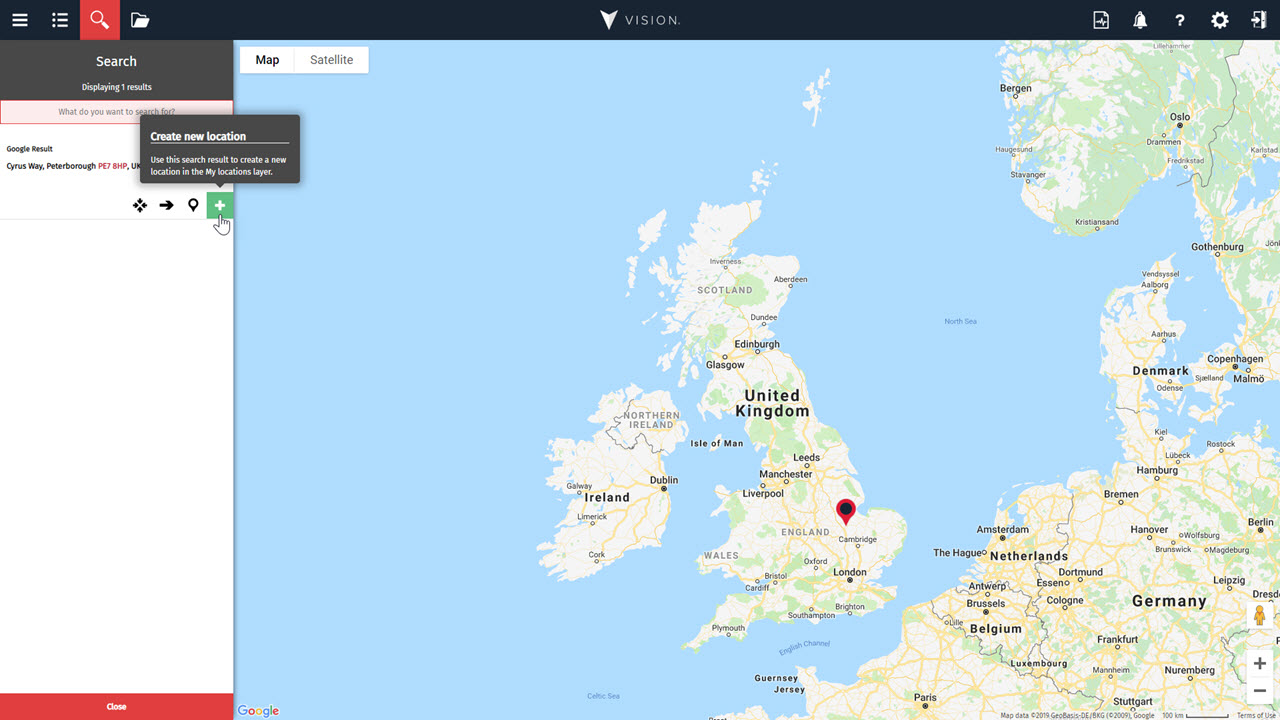 Click the green 'Create new location' button under the appropriate search result to position your new location there. Your screen will now look like this.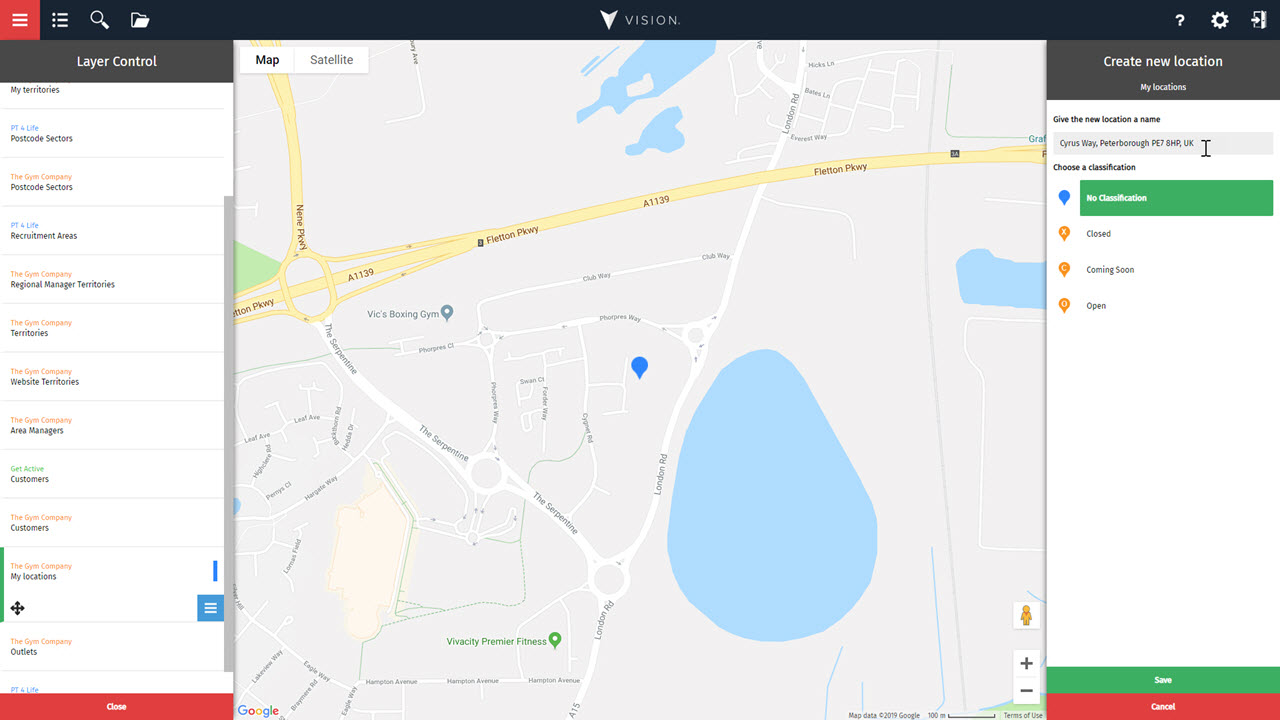 Notice how we've auto-populated the name for the location as the address for the search result. Change this to something more meaningful if you like, and if you've set any up, optionally select a classification to assign to your new location.
If the location needs fine-tuning, not to worry. Simply click on the marker and drag it to a new position.
When you're happy, click the 'Save' button in the bottom-right to commit your changes.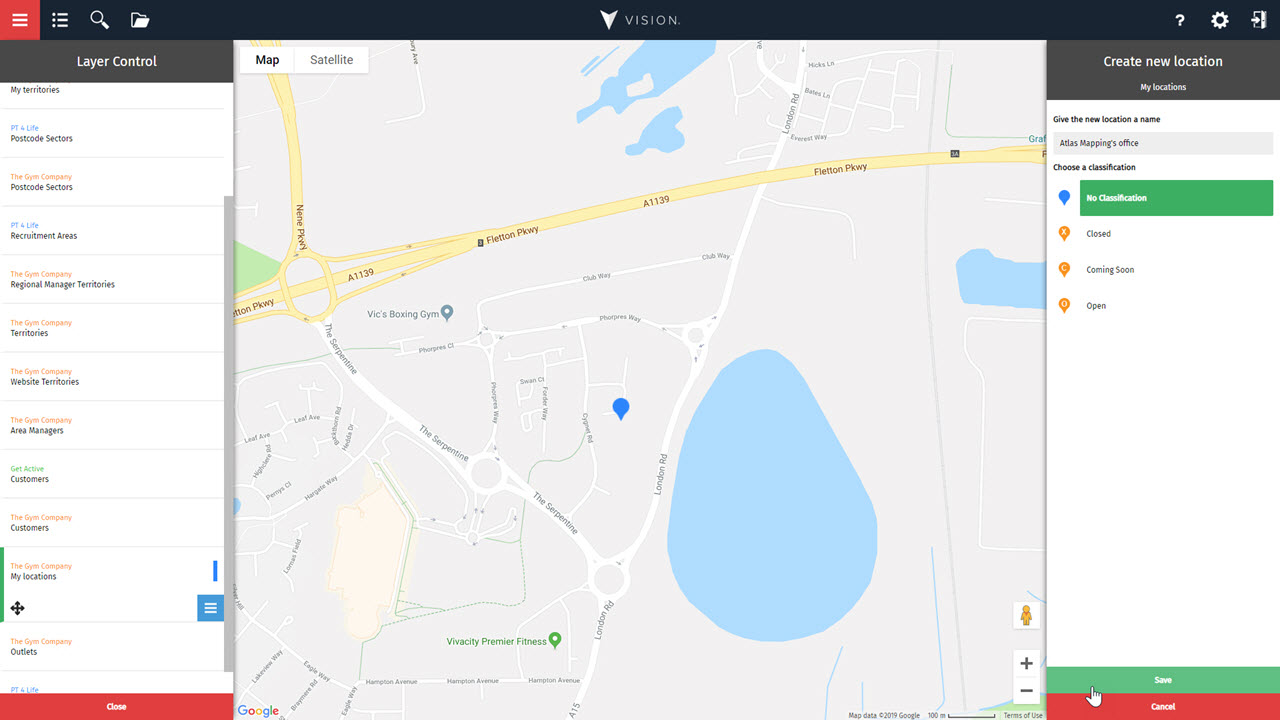 Well done! You've created your first location in Vision.