If you're here, that's really exciting because someone has shared an area with you in Vision. Welcome to an entirely new, simple, and informative way of viewing geographic data; we're confident you'll be impressed!
Your shared view has three main parts to it:
The detail level menu
The map
The demographic information pane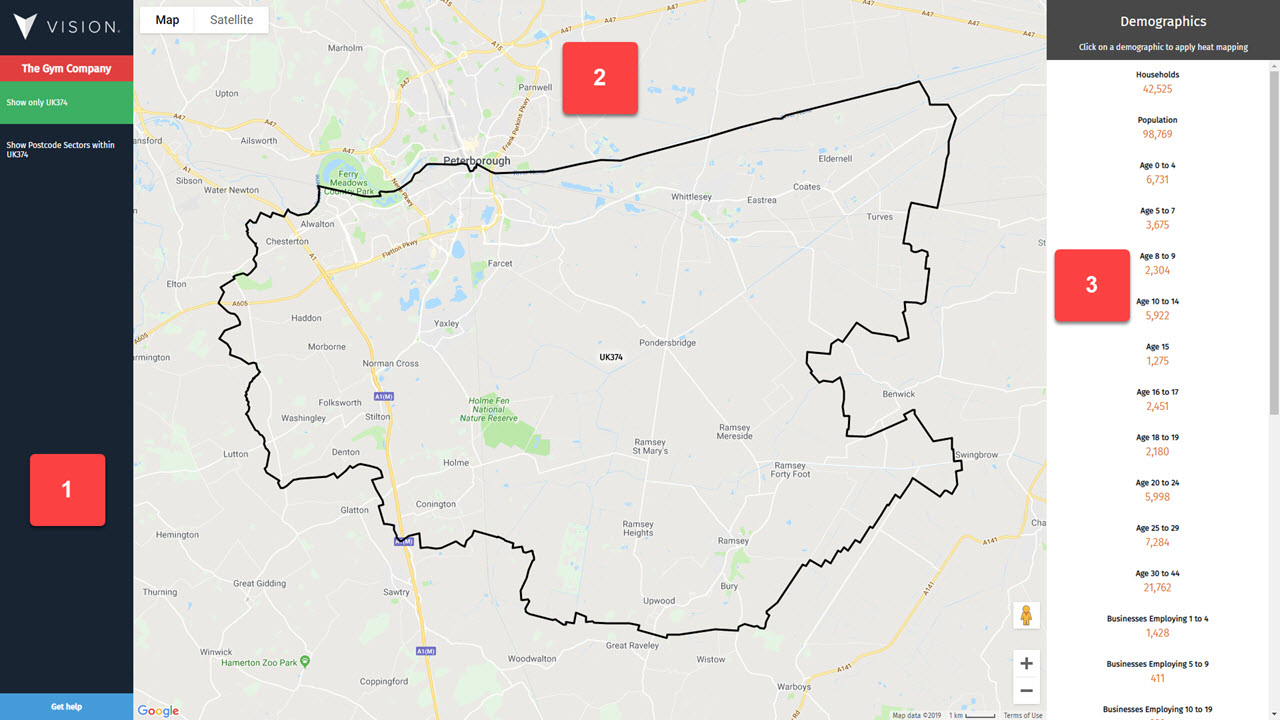 The detail level menu
All shared areas provide at least two levels of detail; a summary of the shared area, and at least one more-detailed level of the shared area broken into smaller geographic areas.
The currently-selected detail level is shown in green and you can toggle detail levels as much as you like by clicking on them.
The map
The map displays the boundary of the shared area and, when appropriate, the boundaries for all area within a selected detail level. Labels for all areas are also displayed.
The demographic information pane
When someone has shared an area with you, they often include statistics known as demographics which describe the market opportunity within the shared area and these are displayed here.
Selecting a demographic (just click it) in this pane when a more-detailed level is also selected will apply heat mapping to the detailed areas on the map with the blue areas containing less opportunity than the red areas and the actual level of opportunity will be added to the labels for each detailed area. To turn heat mapping off, simply click the selected demographic again.